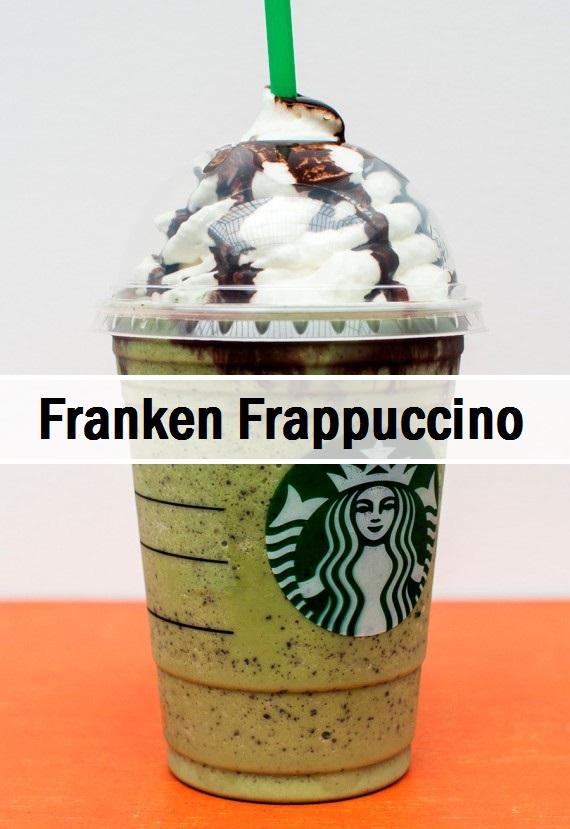 We love that Starbucks is promoting a secret Halloween beverage! It really shows that the company is embracing creativity and existence of the secret menu in Starbucks culture. Kudos to you Starbucks, we love you even more now!
The Franken Frappuccino is fun, aptly named and most importantly easy to order since it's a Starbucks official temporary menu item. The best part of all though is that since none of the ingredients are seasonal, you can order one all year round if you fall in love with it!
In case you do run into a Barista that needs a bit of guidance though, we've included the recipe for future reference.
How to order:
Green Tea Frappuccino with
Add peppermint syrup
Add white chocolate sauce
Add java chips
Top whipped cream and mocha drizzle
The Franken Frappuccino is actually extremely similar to a Starbucks Secret Menu favorite, the Thin Mint Frappuccino. The only different seems to be the replacement of white chocolate sauce for mocha sauce. Try it both ways if you feel like experimenting!