The newest addition to the Starbucks Secret Menu rainbow is the Green Drink! It seems to have hit Instagram feeds at the same time as the blue drink, bringing our color option total up to 5 now.
While the green drink doesn't look any different from a regular iced green tea latte, it's a completely different recipe in keeping with the same theme from the rest of the rainbow colored beverages. Coconut milk seems to be a common favorite for these vibrant summer loving drinks!
Here's how to order the Green Drink:
Iced black tea
Add matcha powder
Made with coconut milk
It started with the Pink Drink, then came the Purple Drink, then the Orange Drink and now we have the blue drink and green drink! While fulfilling these orders may be a pain for some Starbucks Baristas, it sure does make for some amazing photos!
We're all for tasting the rainbow, just make sure to have the recipe handy in case your Starbucks Barista is not familiar with the drink.
The green drink has had some very positive reviews so far so it's worth a try if you've like to change up your traditional green tea latte! Plus, you can grab 4 friends and recreate the photos below!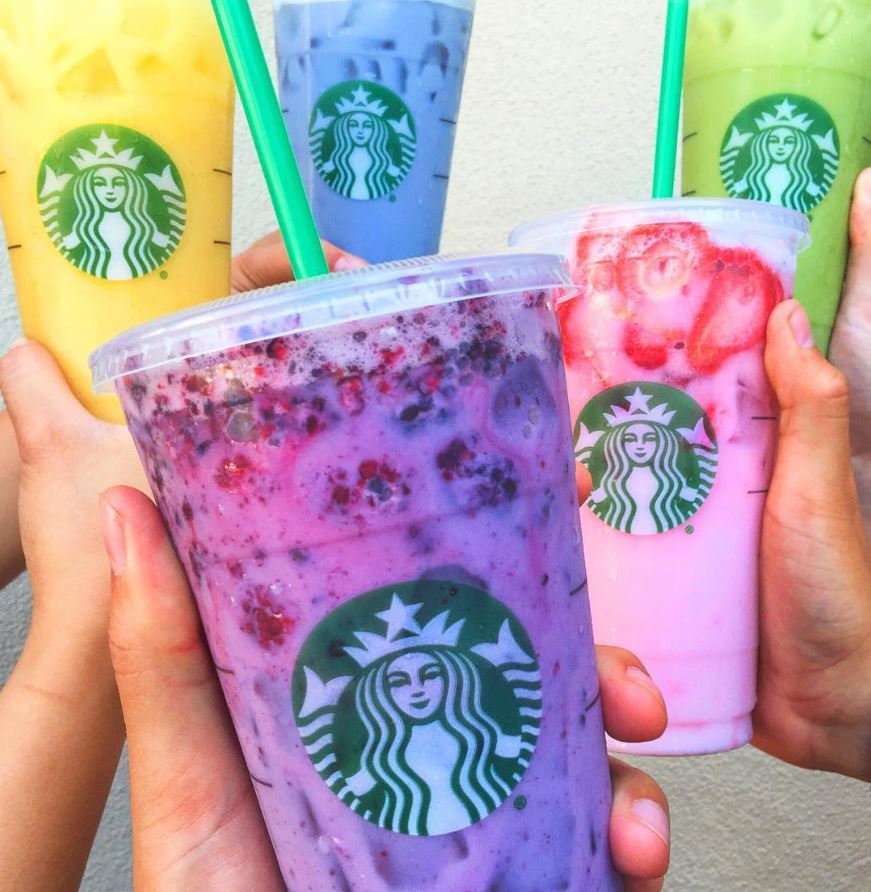 How amazing is this rainbow! Just look at those blackberries and strawberries.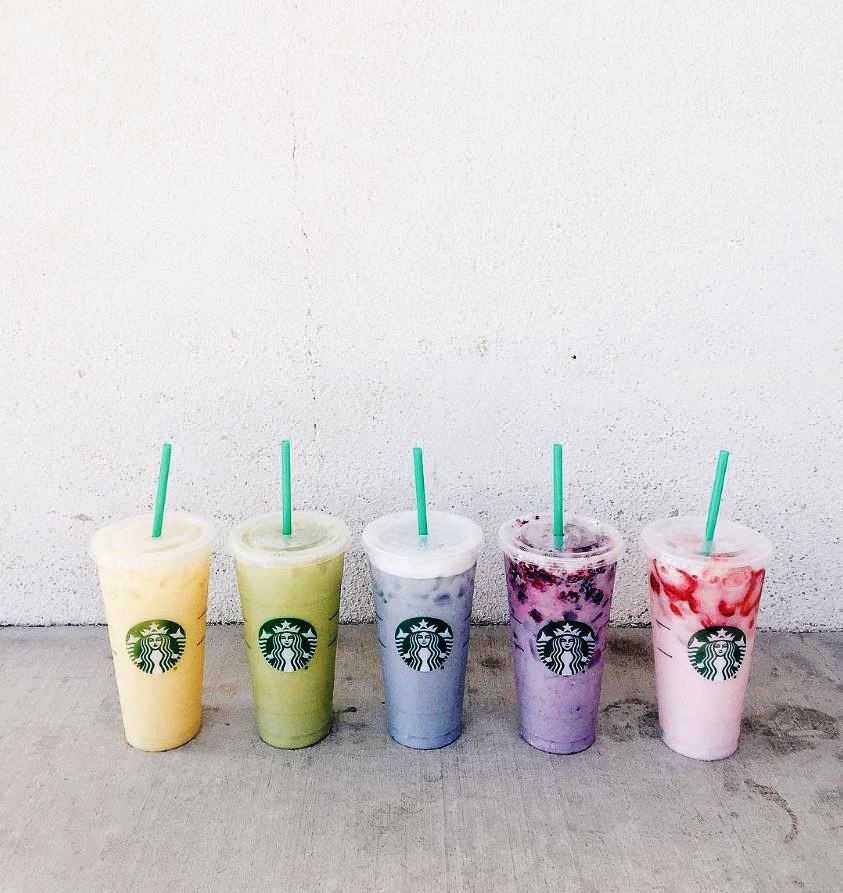 This is art. What a masterpiece!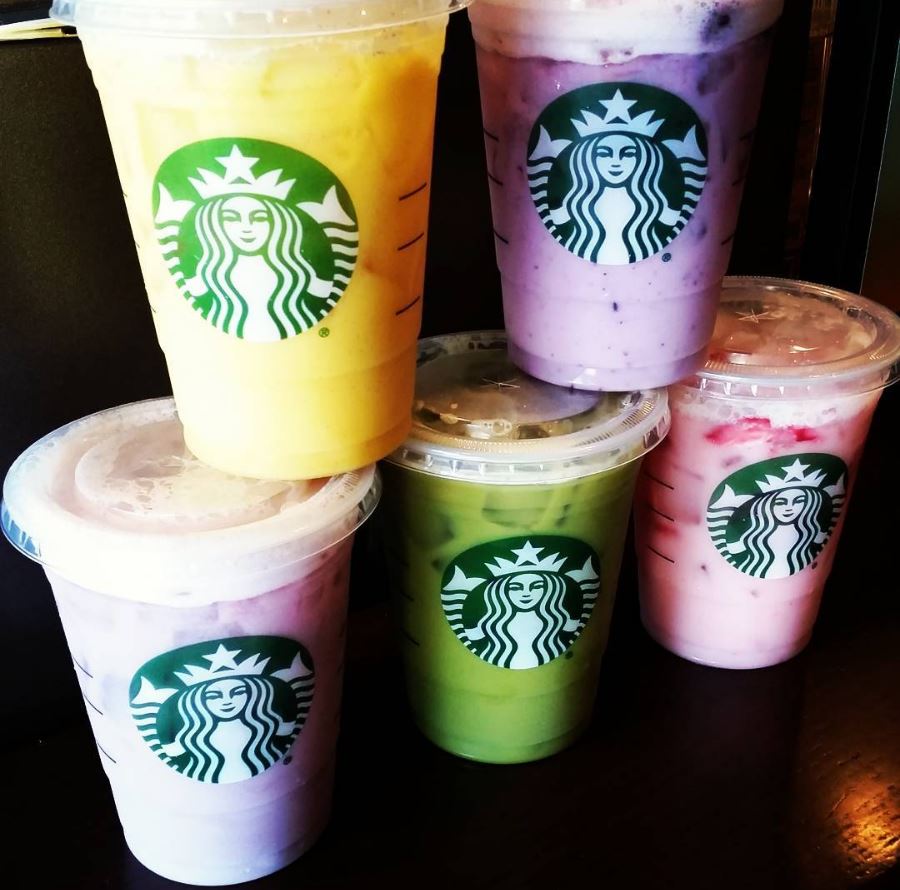 We love that some Starbucks locations are getting in on the fun and promoting these icy colored delights!