Starbucks Secret Menu: Nutella Frappuccino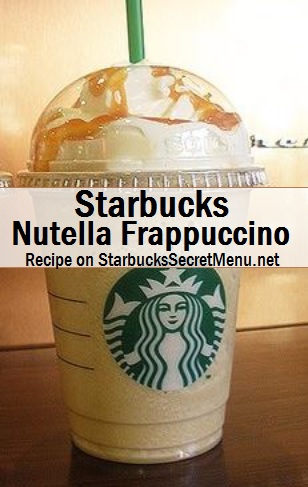 Starbucks Secret Menu:

Nutella Frappuccino
You might have already seen our other beverage, The Nutella but here it is in Frappuccino form! The perfect summer treat.
Here's the recipe (for a grande):
Regular coffee frappuccino
2 pumps of mocha syrup
1 pump of hazelnut syrup
whipped cream blended in
Top with whipped cream! Caramel drizzle is optional
Like this recipe? You'll love these ones too!