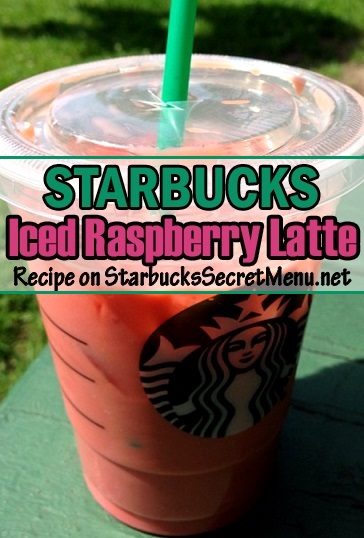 Iced Raspberry Latte

| Starbucks Secret Menu
While it's no secret that you can customize a Starbucks Latte with your choice of flavored syrup, it's usually vanilla, hazelnut, caramel, cinnamon dolce and mocha that are mentioned in association.
Don't forget that Starbucks has several other choices of syrup, and even more if seasonal beverages are being offered like fall or holiday drinks!
One flavor that might not come to mind right away is Raspberry. Raspberry and espresso might not be a combination you think of naturally, but somehow the flavors in this latte come together really well! That and the color of the drink is awesome.
Here's the recipe:
Iced Flavored Latte
Made with raspberry syrup

Thanks to Amelie for sharing her favorite drink with us!