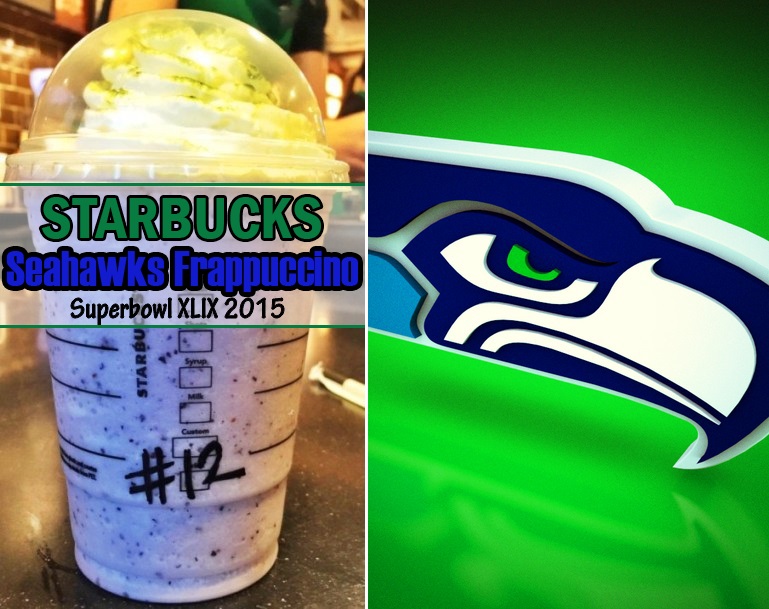 Starbucks Seahawks Frappuccino celebrating Superbowl XLIX
We love when Starbucks gets into the spirit by offering special limited edition holiday drinks, like the Halloween edition Franken Frappuccino or the Christmas Candy Cane Frappuccino!
So we're not surprised to see that the Superbowl is any different. It is like a National Holiday for many after all!
The Seahawks Frappuccino is being promoted in Washington and Oregon and can be ordered at participating stores until Monday, but if you want to try your luck ordering in any of the other Starbucks locations in the US or around the world, it's a:
Vanilla Bean Creme Frappuccino
Blueberries added
Topped with green tea matcha-infused whip and a dust of matcha
The Frappuccino comes out blue and green for the Seahawks colors which is fitting as Starbucks originated in Seattle, Washington. The beverage comes courtesy of a Starbucks partner in Kent, Washington. Woohoo for recognizing the creativity of Baristas!
We can't wait to see what Starbucks officially promotes for the next holiday! Valentine's Day perhaps?