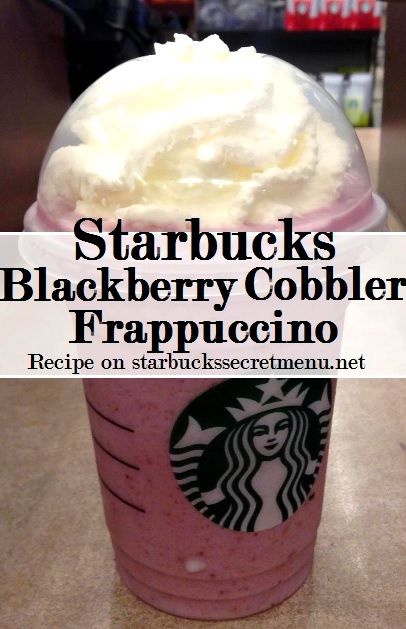 Starbucks Secret Menu:

Blackberry Cobbler Frappuccino
This is such a great looking beverage. It's no wonder it's a favorite at the Starbucks store in Cypress, TX!
It mixes the great taste of a Frappuccino with the natural flavor of Blackberries to make for a delicious Blackberry Cobbler Frappuccino!
Here's the recipe:
Vanilla Bean Frappuccino
Add white mocha syrup (1 pump tall, 1.5 pumps grande, 2 pumps venti)
Add a scoop of freeze-dried blackberries
 Thanks to Barista Sarah T. for sending this recipe in! If you have a secret recipe you'd like to share, send it into starbuckssecretmenu [at] gmail.com and we'll add it to the site!