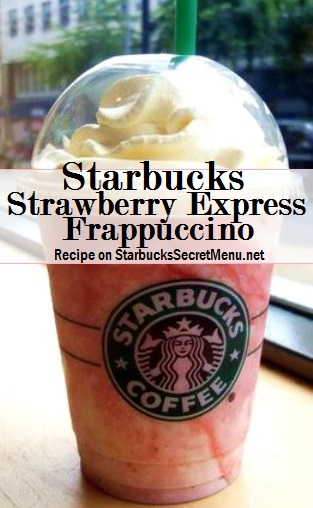 Starbucks Secret Menu:
Strawberry Express
If you're looking for a drink that has the caffeine to keep you going and tastes great, this is for you!
Delicious strawberry and enough espresso to make sure you're not falling asleep too soon.
Here's the recipe:
Strawberries and Creme Frappuccino
Add Frappuccino Roast (1 pump tall, 2 grande, 3 venti)
Add extra Strawberry flavoring

Thanks to Kenia S. for sending this tasty recipe in!