pumpkin

-

search results

If you're not happy with the results, please do another search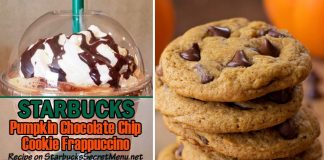 The Pumpkin Chocolate Chip Cookie Frappuccino combines two of our favorite flavors into one cup of sweet, delicious pumpkiny and chocolaty goodness.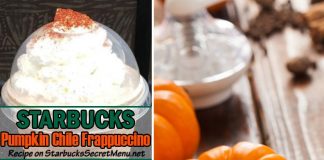 A twist on the beloved Pumpkin Spice Frappuccino with extra heat! Perfect for warming up on a chilly Fall day!
Go on and have your dessert in a cup. It's much less messy this way!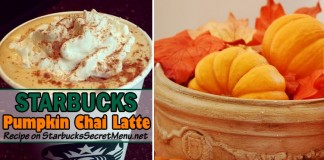 Get ready for a chai pumpkin mash-up that tickles your taste buds and warms you up from the inside out!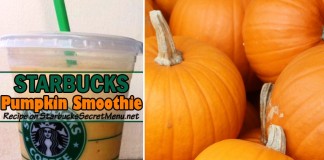 Pumpkin Spice is only available for a limited time each year after all so why not take advantage and put it in everything! More pumpkin and lots of it please!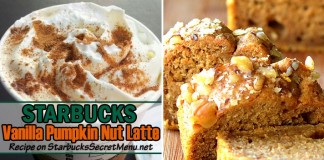 We love this simple recipe that adds on a touch of vanilla and nutty flavor. That plus the pumpkin makes a truly delicious combination!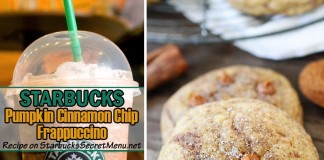 We're starting off right with a simple but extremely tasty Pumpkin creation. What goes better with spice than more spice after all?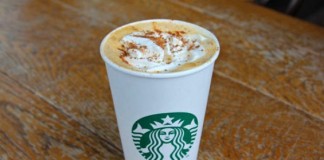 We're super excited to see the Pumpkin Spice ingredients hitting store shelves this week, and have a bunch of delicious pumpkin inspired Starbucks Secret Menu recipes coming your way!
Don't limit yourself to the Pumpkin Spice Latte! Enjoy these 10 Pumpkin themed Starbucks Secret Menu beverages!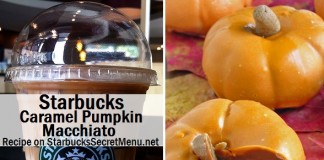 Tis the season for Pumpkin inspired beverages again and we have a great one for pumpkin and Macchiato fans!