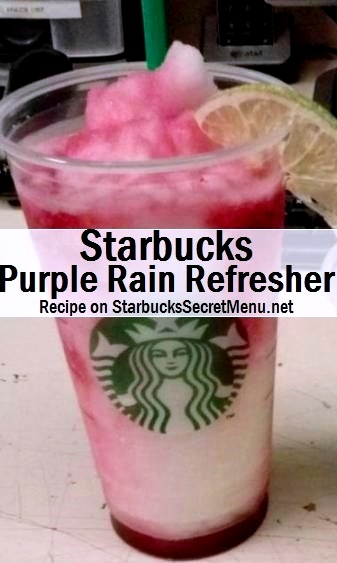 Purple Rain Refresher

| Starbucks Secret Menu

The last day of summer is fast approaching but you can enjoy these fruity tropical looking drinks any day of the year.

The Purple Rain Refresher combines the refreshing taste of raspberry and lemonade, but if you're looking for more fruit flavor, check out our Tropical Elixir or Fruit Punch Refresher!

If you're in the mood for something icy, delicious and absolutely Instagram worthy, the Purple Rain Refresher is it!
Here's the recipe:
Cool Lime Refresher to the first line
Water or lemonade to the second line
Blend
Slowly add the raspberry syrup on top (3 pumps tall, 4 grande, 6 venti)
Top with a lime and enjoy!
Thanks to Barista Trainer, Justin of Howard Beach NY for this creative recipe