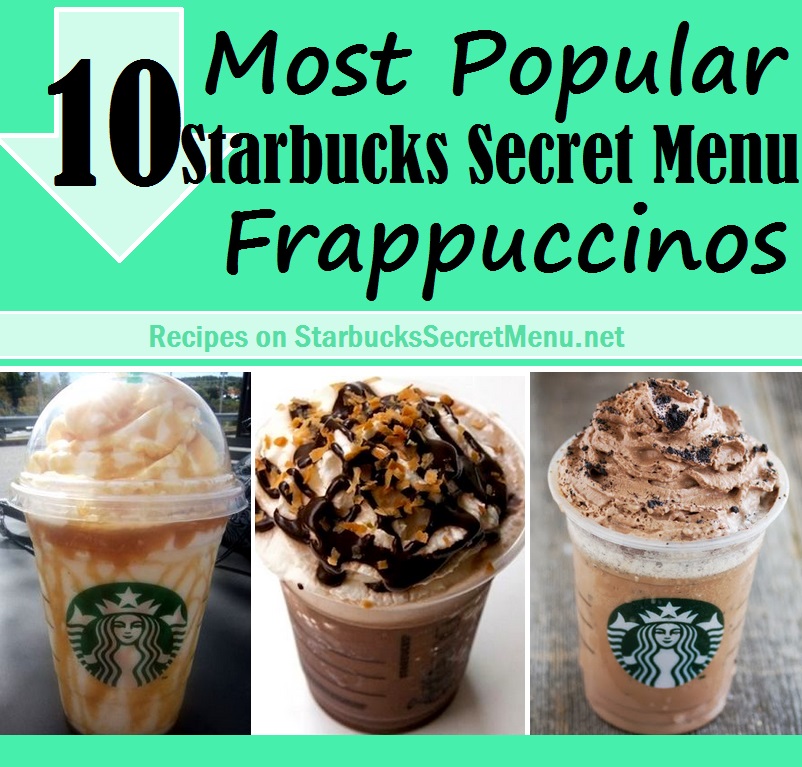 These Frappuccinos have been tested, tried, and proven to be our 10 most popular Starbucks Secret Menu recipes. It's no wonder why, just look at how tasty the names sound!
Each of these Frappuccinos have received glowing reviews, so go ahead and give one a try! You won't be disappointed.
Click on any Frappuccino for details and the recipe. Be sure to have the recipe ready to go when ordering one of these delicious delights!