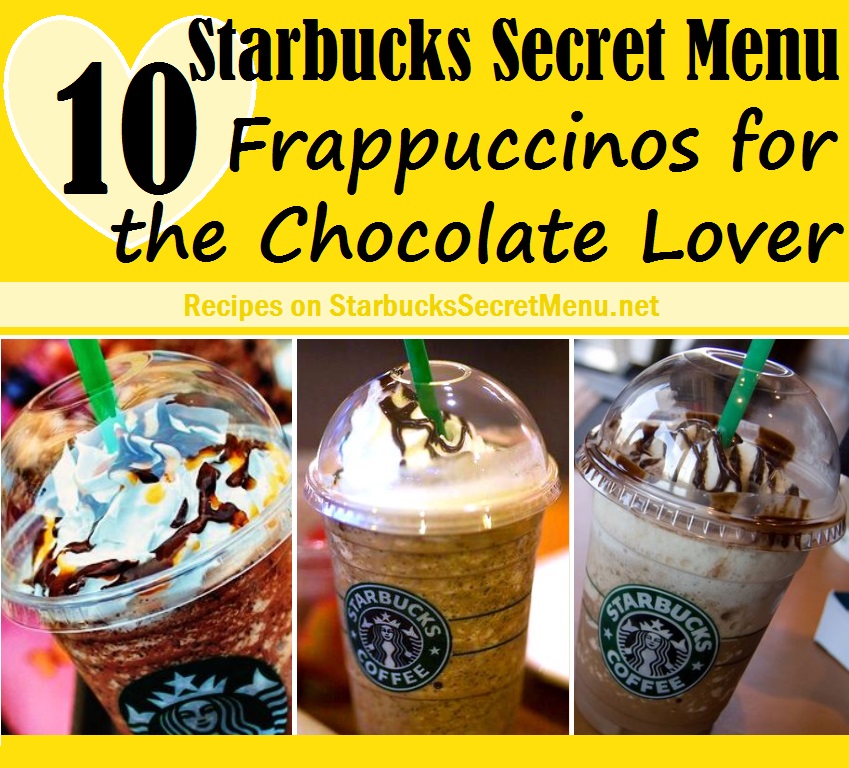 If chocolate is your guilty pleasure, you're not alone.
We have so many tasty chocolate and mocha based Frappuccinos, but here are 10 of our best. All of which are great options for dessert or a well deserved (or not) treat.
Beware, addiction to these delicious drinks is likely to occur. Click on any Frappuccino for details and the recipe. Be sure to have the recipe ready to go when ordering one of these awesome creations!
Check out your favorites listed below and be sure to have the recipe ready to order!